SHARM EL-SHEIKH, Egypt – In their contributions to the discussions at the COP27 climate summit, now drawing to a close, delegates from the Bahá'í International Community (BIC) have emphasized a crucial idea: if humanity myriad climate challenges it faces, the nations of the world must agree on the essential guiding principles that reshape the relationship between society and the natural world.
"The natural world offers a profound insight into the essence of coexistence and interdependence," said Hatem El-Hady, a representative of the BIC's Cairo office, at an event titled "Coexistence between Peoples and the Earth."
Mr. El-Hady explained that the nations of the world must develop their capacity to work together to protect the environment and that the driving force behind this progress must be the recognition of the inherent unity of humanity.
Saphira Rameshfar, a representative from the New York office of the BIC, elaborated on this idea, saying: "We cannot talk about living together and living in harmony with the planet unless we are able to consult together and deeply understand each other. . We must learn to see reality from many different perspectives and be open to having our own thinking enhanced by the perceptions and experiences of others."
Ms. Rameshfar emphasized that when approached as a means of exploring the truth, consultation can enable people from different backgrounds to avoid hostile tendencies, transcend differences and harmonize perspectives.
"The ability to consult in this way," she said, "and really understand where humanity stands right now is essential to moving towards a mature society that is at peace with itself and with the environment."
The two-week UN conference brought together more than 100 heads of state and government, as well as more than 35,000 other attendees, including numerous civil society organisations, journalists, media outlets, businesses, climate activists and members of the public, to accelerate global efforts to address climate change. grab.
Mr. El-Hady and Ms. Rameshfar were joined in the BIC delegation to the conference by Bani Dugal and Daniel Perell from the BIC New York Office, Peter Aburi and Laura Musonye from Kenya, and Ian Hamilton from the United States.
A glimpse of BIC's participation in COP27
The following are some highlights from BIC delegation contributions to numerous discussions at COP27, in which representatives explored themes essential to establishing new patterns of social organization that meet current needs, including: redefining notions of progress and development based on a better understanding of human nature and the important role of government in building a more sustainable world.
At a press conference held by the BIC, two of its representatives, Bani Dugal and Daniel Perell, highlighted the gap between intention and action as one of the central challenges facing humanity in tackling climate change. "Humanity has enormous potential and ingenuity to solve its many problems," said Mr Perell, "These must now be harnessed by determined collective will – a resource that rests on faith in humanity's capacity and hope for a brighter future."
Ms. Dugal quotes the BIC statement One planet, one home, said: "The world that beckons is one of integration and balance, beauty and maturity. It is a world with a redefined sense of progress, filled with communities and individuals working together with the support of institutions to realize their highest aspirations. It is a world increasingly liberated from the destructive moral compromises – social, economic and environmental – that are so often claimed to be necessary for progress."
A recording of this event can be seen here.
Mr. Perell moderated an event titled "Achieving Ambition through Ethical, Intergenerational and Multisectoral Responses to Climate Crises." Ms. Dugal spoke of the need for constructive relationships between the individual, community and institutions.
Other panelists included Religions for Peace Secretary General Azza Karam; Bakoa Kaltongga, Member of Parliament in Vanuatu and Special Envoy for Climate Change; Maria Fernanda Espinosa, former President of the UN General Assembly; Judge Mohamed Abdelsalam, Senior Representative of the Grand Imam of Al-Azhar and Co-President of Religions for Peace, Egypt.
The BIC created a booth that invited participants to describe the values ​​necessary for environmental stewardship.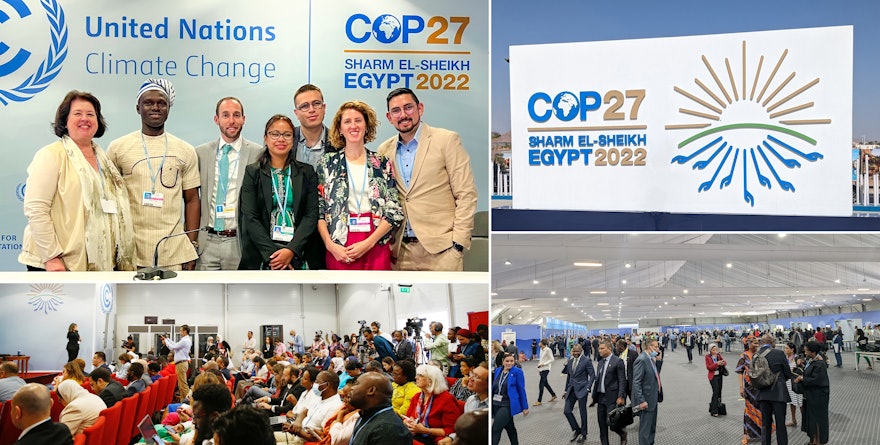 The BIC delegates also participated in an event titled "Localized Financing for Climate Change Adaptation: Reducing Loss & Damage and Inequity Cycles" moderated by Mr. Perell.
A recording of the event can be seen here.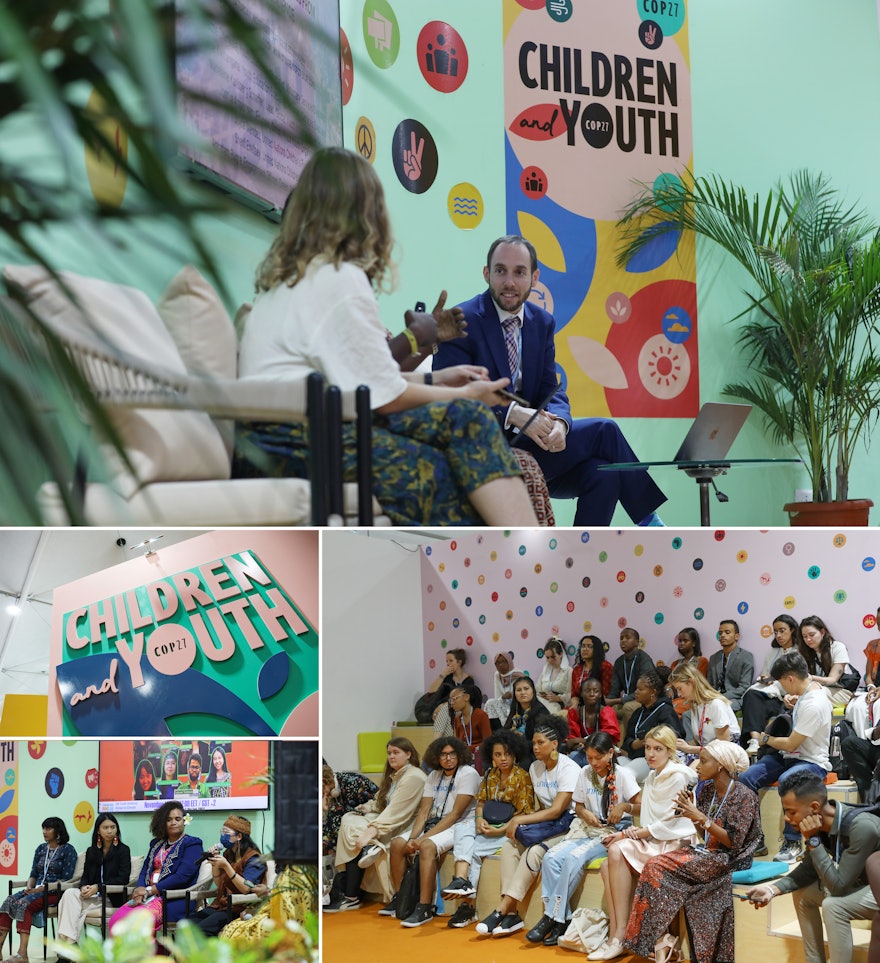 Mr Perell at an event entitled "Changing Youth Narratives from Risk to Resilience" which looked at experiences of young people's efforts to increase climate resilience.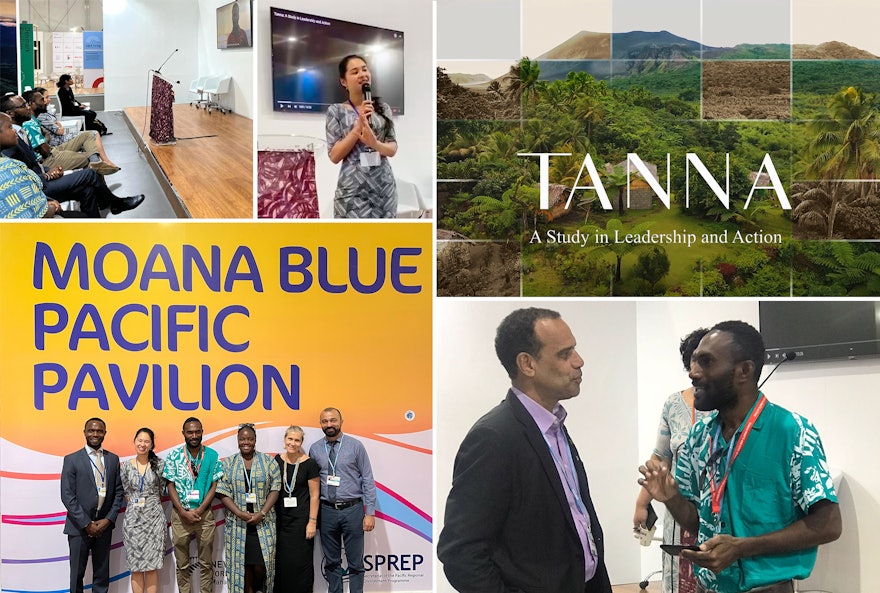 The BIC screened a short film titled "Tanna: An Inquiry into Leadership and Action," which explores how constructive relationships between individuals, the community, and institutions paved the way for a youth-led social action initiative to transform a coral reef ecosystem revitalize and protect off the coast of Tanna, Vanuatu.
The film can be viewed here.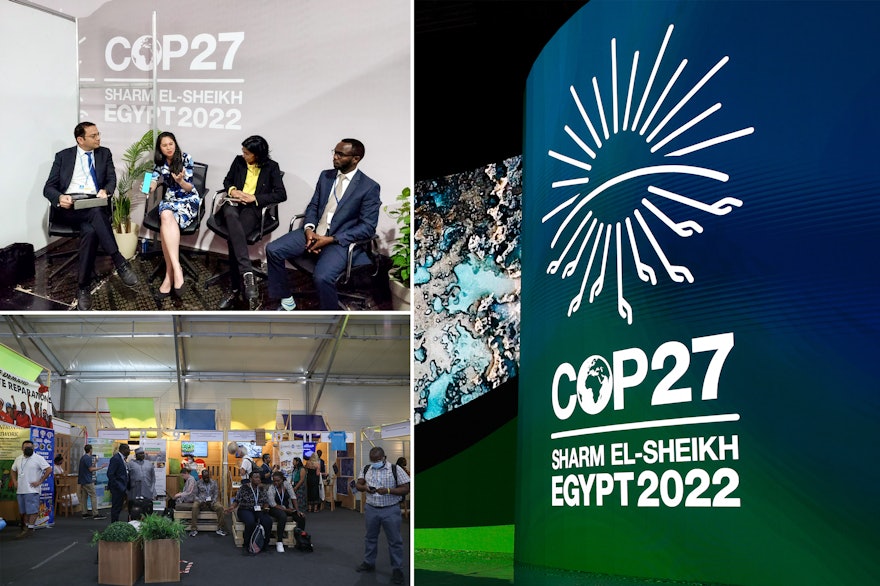 At an event titled "Expanding Coexistence Among Peoples and with the Earth System: Insights and Experiences of the Egyptian National Baha'i Community," Aya Mustafa, a member of the Baha'i Community of Egypt, spoke about how Bahá'í moral education programs empower youth from diverse backgrounds to meet the needs of their communities together. "These young people are learning to transcend their differences by striving to develop qualities and attributes such as reliability, tolerance and patience, understanding that these are building blocks for social progress and for taking care of our planet," she said.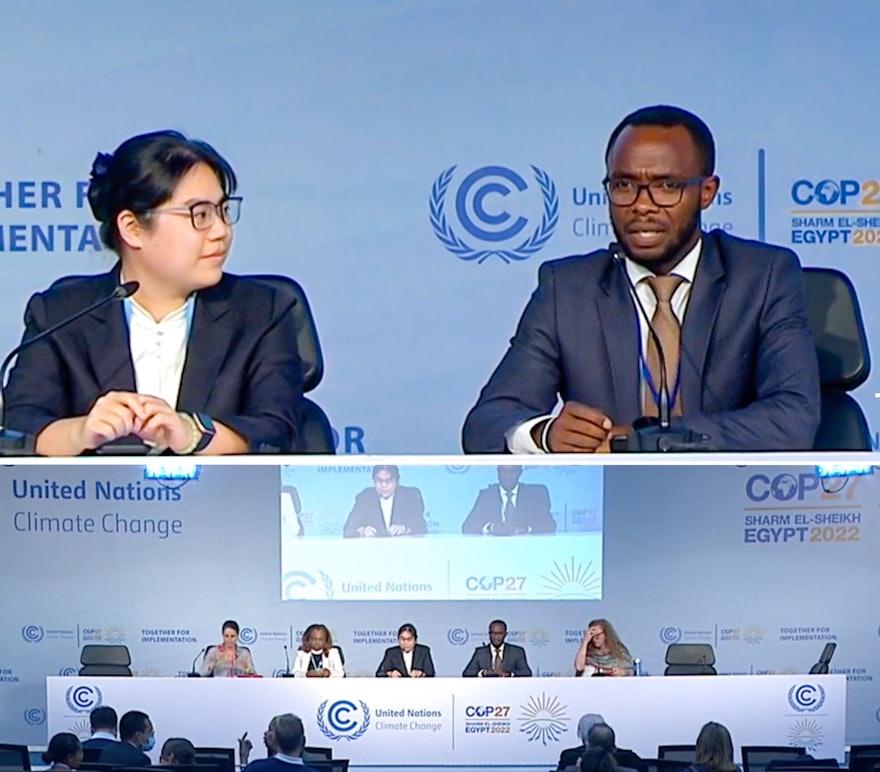 Mr Aburi spoke at a press conference about the need to rethink economic arrangements in light of the principle of the unity of humanity.
"Our efforts will require an awareness of values, ethics and leadership that unites us to work together for the betterment of society," he said, emphasizing that there is an inherent moral dimension to the generation, distribution and use of wealth. and resources.
He added: "Economic decisions must therefore be made in accordance with high ideals. The beginning of any deliberation can no longer be about the accumulation of wealth or power, but focus on the understanding that wealth should serve humanity."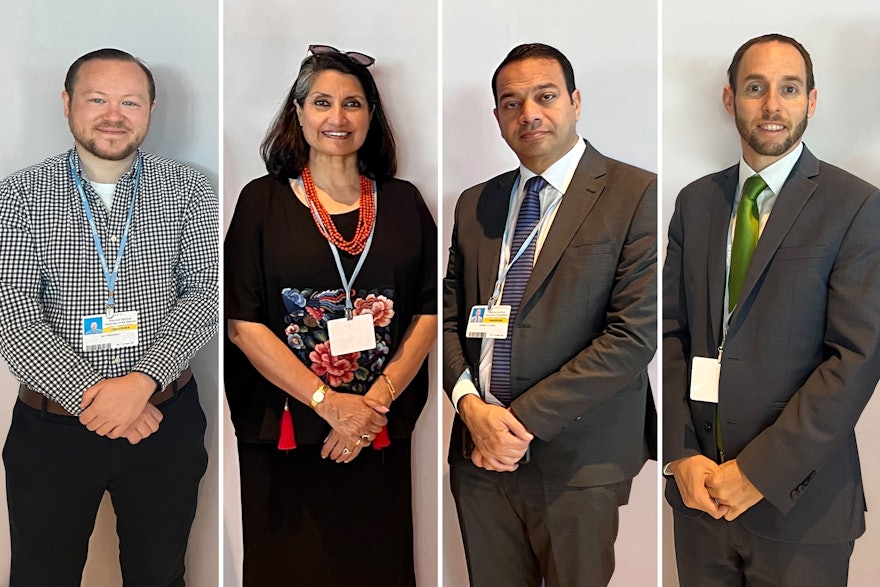 Some members of the BIC delegation.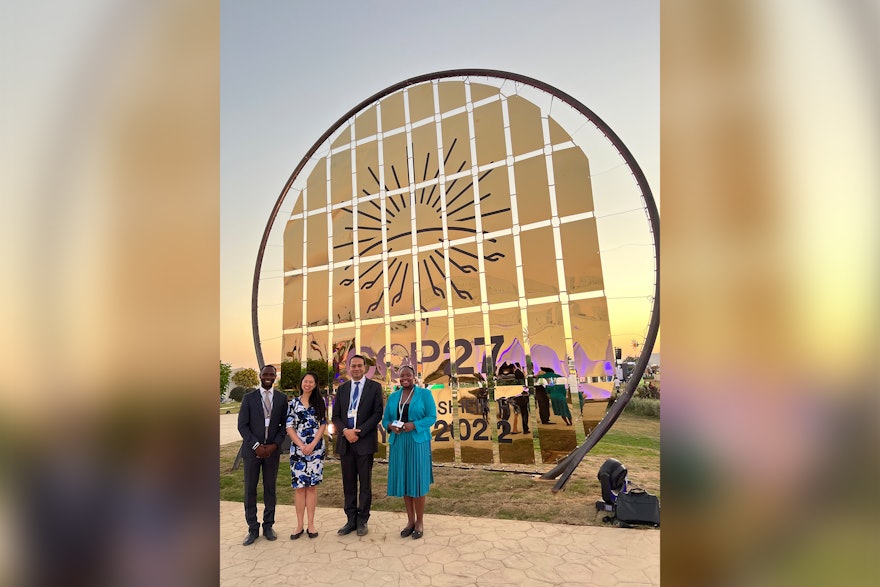 Additional members of the BIC delegation.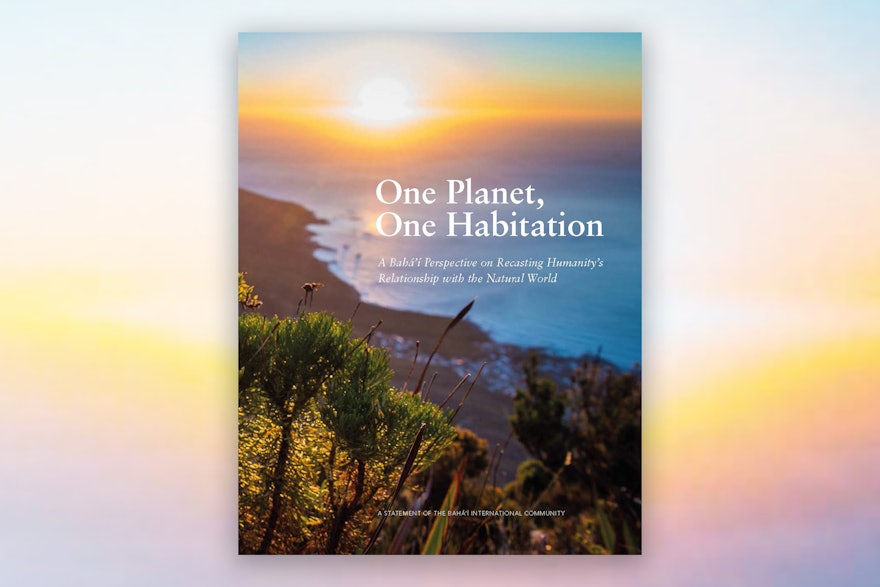 This BIC statement, titled One planet, one homepresents a thought-provoking reading of the root causes of escalating environmental collapse and highlights principles and proposals for action that build on experiences of many decades "where the international community not only envisioned a better world, but sought to take action in previously unexplored avenues ."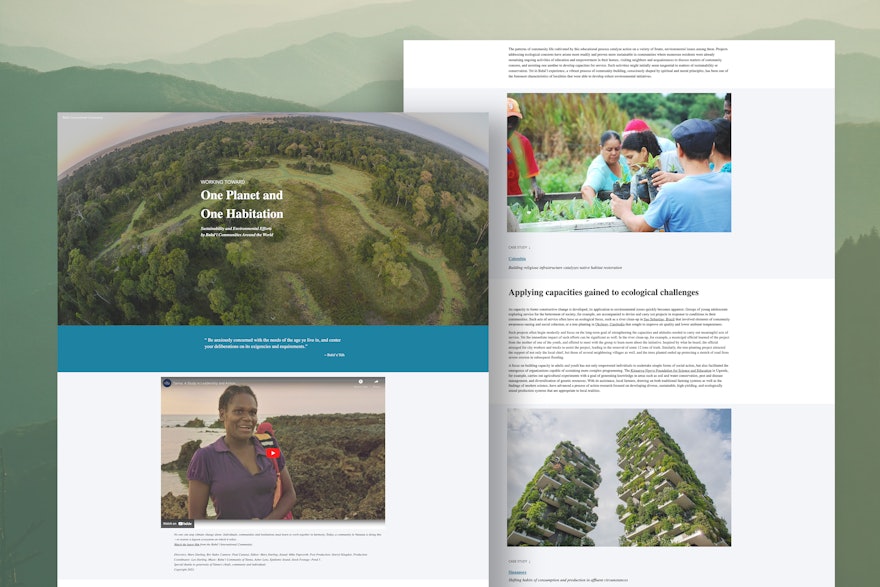 A microsite created by the BIC further explores the themes of the One Planet, One Habitation statement, offering insights from Bahá'í efforts in various places around the world that are addressing local environmental issues.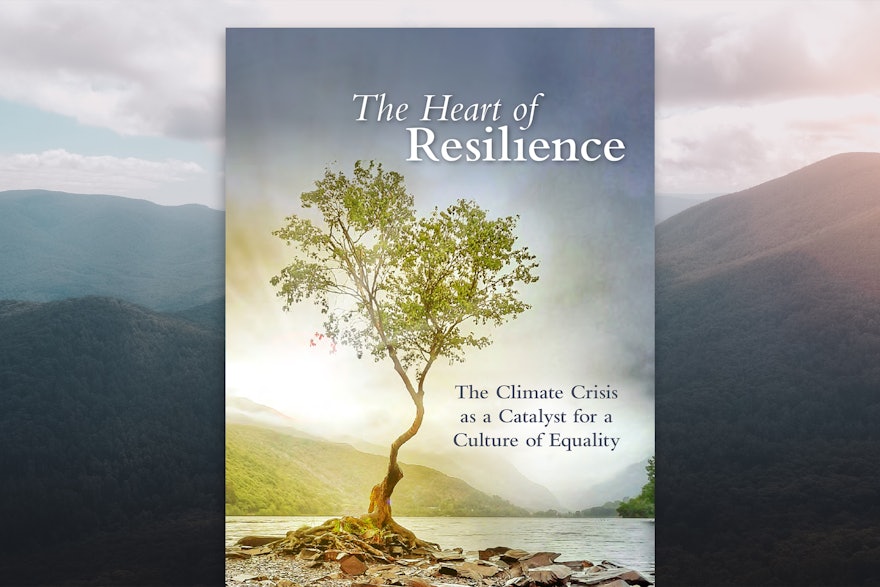 Another statement released by the BIC entitled The heart of resiliencesuggests that the principle of equality between women and men should be deliberately woven into governance processes to promote resilience in the face of the climate crisis.